12 GUESTS | 6 BEDROOMS | 6 BEDS | 6.5 BATHROOMS
A six bedroom, whole house rental, in the beautiful Somerset countryside, on the edge of Bruton. Durslade Farmhouse is located on the site of Hauser & Wirth Somerset and forms part of a group of Grade II listed farm buildings that date back from as early as 1760.
Renovated by Argentinian architect Luis Laplace, the Farmhouse is full of character and bold innovative twists. It celebrates the natural antiquity of the building combining original fittings with unexpected interiors and vintage furniture completed by unique artworks from Hauser & Wirth artists including a specially commissioned painted mural in the dining room by Guillermo Kuitca, and a mesmerising video installation by Pipilotti Rist which projects the Somerset landscape onto the walls of the sitting room through a chandelier of found objects and glass.
With on-site restaurant Roth Bar & Grill and Farm Shop situated just across the courtyard to the house, you have everything you need for a relaxing stay away. Durslade Farm Shop is filled with an array of flavoursome foraged condiments, a butchery counter stocked with meat from our farm, fresh bread, fruit, vegetables, and a deli filled with homemade salads and sandwiches. Upon arrival, you'll be greeted with a complimentary hamper filled with delicious local produce from Farm Shop.
When you arrive, a member of the team will greet you at the Roth Bar & Grill front desk and show you to the Farmhouse. During your stay, we have on-site management available, and you will be able to contact a team member for any issues either via phone call, email, or by dropping into Roth Bar & Grill.
At present, there is no charging point for electric cars on the site.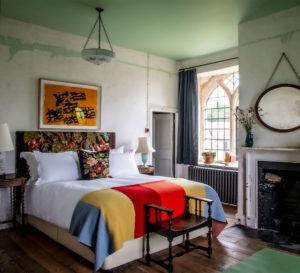 Feature Fireplace | Double Bed | Ensuite With Shower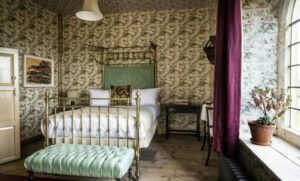 American Victorian Brass Double Bed | Ensuite With Shower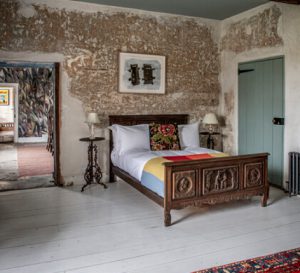 Feature Fireplace | Ground Floor | Ensuite With Roll-top Bath | Double Bed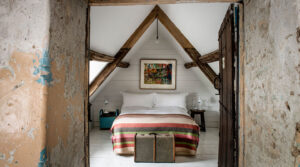 Attic Bedroom | Separate Living Area | Ensuite with Roll-top Bath | Double Bed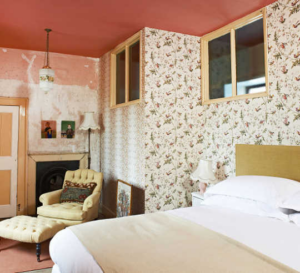 Desk Area | Ensuite with Bath & Shower | King Bed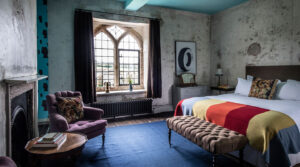 Desk Area | Ensuite with Bath & Shower | King Bed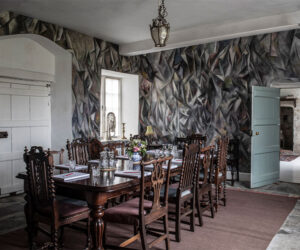 Site Specific Guillermo Kuitca 360 degree space | Seating for 12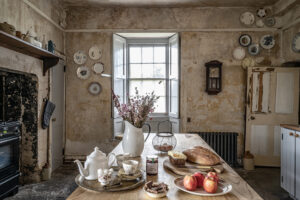 Smeg Fridge & Freezer | Range Cooker | Dishwasher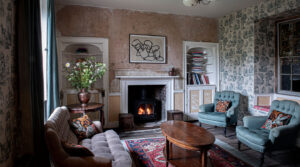 Wood Burner | Art Books | Board Games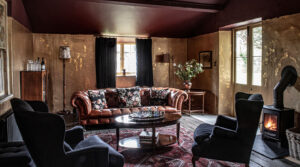 Site Specific Pipilotti Rist Installation | Wood Burner | Garden Access
Farmhouse Features
The Farmhouse

Six bedrooms

Six ensuite bathrooms

Disabled access

Two living rooms
Private garden

Complimentary wifi

Two wood burning stoves

Complimentary hamper on arrival

Artworks throughout

Dishwasher

Fridge & freezer

Art books
Limited Time Offer

: £375 a night until the 28th December